I can't even count how often I do this. So today we're going to look at new tool from Polychrome. Onlooker is a Microsoft ® Outlook ® add-in that checks your e-mails, think of it as a friend in your outbox. We all know the scenario, we type that e-mail diligently point out why our product or service is better than a competitors and refer to various documents and files that we have attached. The only problem is that we forget to actually attach them.
A friend in your Outbox
Enter Onlooker, and add-in that checks your e-mail when you click send, if you've mentioned an attachment, it counts the number of attachments. If you don't have any attachments it warns you and you have a chance to add the attachment. If you know better because you're your e-mail is discussing your attachment to your wife or teddy bear or pet dog then you can just ignore the warning. It is REALLY simple to install and use and save a whole heap of embarrassment and wasted time.
Take a look at it in action on YouTube.
There are some cool settings as well. The ability to choose to ignore an image in your signature for example, or to add your own custom search phrase.
The best part is the price, there are other products like this on the market but I haven't seen one yet that does more for less. Prices start at $9.99 for a single user and just $99 for a company license.
Check the product page for more details or to buy online http://polychromenz.com/products/onlooker/
Microsoft and the Office logo are trademarks or registered trademarks of Microsoft Corporation in the United States and/or other countries.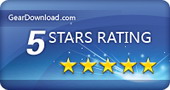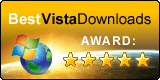 http://www.polychromenz.com/wp-content/uploads/PolyC-Logo-Med-150dpi.jpg
0
0
admin
http://www.polychromenz.com/wp-content/uploads/PolyC-Logo-Med-150dpi.jpg
admin
2009-08-28 11:03:17
2009-08-28 11:03:17
Ever forget to attach a file to an email?